Eloise - 12inch Human Hair Topper
Description
Bondable human hair topper with extended thin skin front and French knotting on silk top for added comfort.  Available in 12" + 18"
Please contact us for price.
Colour Shown: 12FS8
What's Underneath
 Hair Type: Remy Human Hair
Base Dimension: 8" x 10"
Collection: Toppers
Application Method: Bondable
Length: 12"
Weight: 4 oz
Base Design: Extended thin skin front, see thru PU on fine monofilament front, French knotting on silk top, 360 degree stretch back & PU coated 360 degree stretch perimeter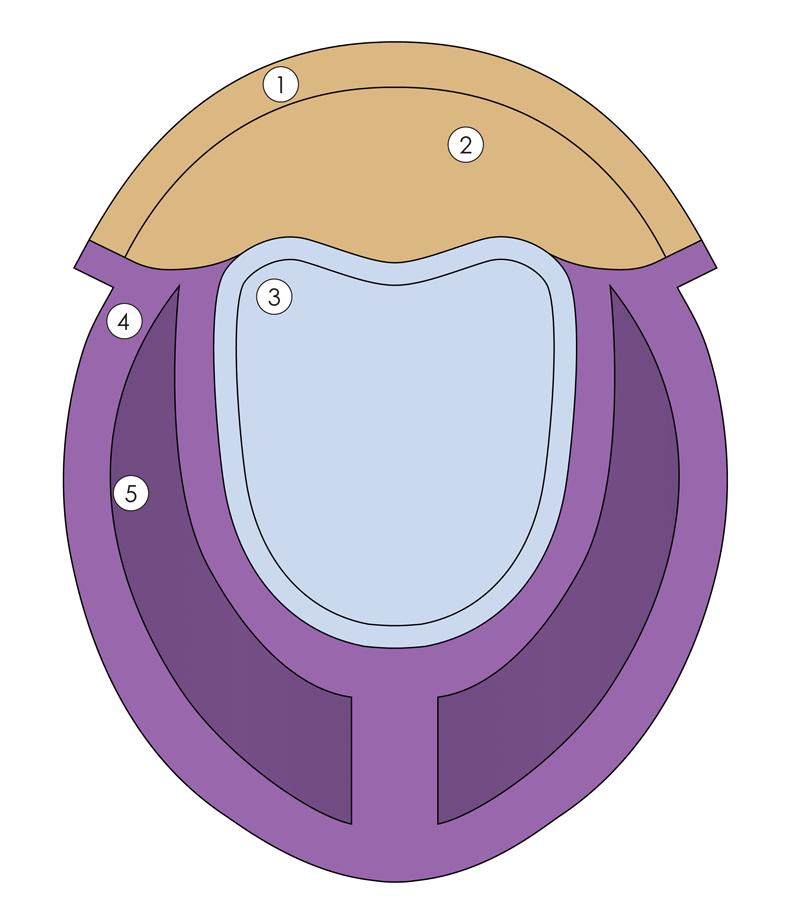 LACE FRONT / SINGLE MONOFILAMENT / HAND TIED
THIN SKIN Polyurethane extended without hair to customize hair line

SEE THRU POLYURETHANE For a natural front hairline

FRENCH KNOTTING ON SILK Invisible knotting hidden between layers of swiss lace + glass silk, providing the appearance of most natural hair growth 

POLYURETHANE COATED 360° STRETCH For use with adhesive, if needed

JON RENAU 360° STRETCH Allows stretch of the base
Aftercare


HUMAN HAIR CARE


WE RECOMMEND WASHING YOUR ALTERNATIVE HAIR EVERY 6-8 WEARS
JON RENAU DOES NOT RECOMMEND COLORING OR CHEMICALLY ALTERING ALTERNATIVE HAIR. PLEASE SPEAK WITH A JON RENAU ACCOUNT MANAGER FOR MORE OPTIONS


JON RENAU RECOMMENDS PERFORMING A CHECK WASH ON ANY HUMAN HAIR SYSTEM WITHIN 14 DAYS OF RECEIPT
CHECK WASH
         •  Before washing your human hair wig or hairpiece, gently remove any tangles using your Jon Renau Paddle Brush


         •  Wet hair completely using cool running water. Comb through hair with your fingers several times

         •  If no signs of tangling/matting* occur, continue to cleanse and condition while checking for excessive tangling as you go

         •  If you do notice excessive tangling/matting, it may be a sign of inversion; contact your retailer or manufacturer immediately

           *Tangling/matting that occurs after months of wear is due to improper care
CLEANSE & CONDITION
•  Before washing your human hair wig or hairpiece, gently remove any tangles using your Paddle Brush

•  Gently lather the hair with a small amount of Argan Smooth Luxury Shampoo, while making sure that the hair is traveling in the same direction. DO NOT rub hair as this may cause tangling
 
•  Rinse thoroughly in cool running water until the water runs clear

•  Apply Argan Smooth Luxury Conditioner, avoiding the base of the wig or hairpiece (applying conditioner to the base/cap may weaken the knots)

•  Using your fingers, work conditioner through mid-lengths and ends for 3-5 minutes

•  Rinse thoroughly in cool running water until the water runs clear
DRY & STYLE
        •  Wrap wig or hairpiece in a towel and gently pat to remove excess water

        •  Gently remove any tangles using your Paddle Brush

        •  Allow cap to dry completely before applying to a canvas block head

        •  Dampen hair again and apply a small amount of Blown Away Blow Dry Balm; distribute evenly throughout hair, keeping away from base

        •  Starting at nape, work in 2" sections using your Jon Renau Round Boar-Bristle brush and blow dry each section completely

        •  Use medium-high heat on full power to blow dry hair. Use the "cool shot" button to lock in style

        •  Human hair must be dried and styled after washing. Air-drying will leave the hair 'un-polished' and can trap water in the hair causing frizzing
TIPS
•  Blown Away Blow Dry Balm is designed as a foundation product for all human hair blow outs. All other styling products can be layered over Blown Away

•  Boho Beach Mist can be used on dry hair to add texture and revitalize natural curls

•  Use professional grade heat styling tools with digital temperature settings to control heat. Use no higher than 350° F to help maintain the integrity of the hair

•  Use Versatile 3-Way Hair Spray to hold your finished style. Adjust nozzle to "L" for low, "M" for medium, or "H" for high hold, depending on your needs