Knowledge is Power!!
Here at My Beautiful Wigs we not only want to offer you an affordable, fantastic quality wig to give you the confidence you deserve, we also want to provide you with the information and knowledge to help you make the right decision.
Addressing topics such as:
purchasing wigs
how to choose the right wig for you
aftercare 
explaining the differences between wigs 
and much more
If you have a question feel free to contact us. We could upload a video to give you and others wondering the same thing the answer!!
HOW TO CHOOSE YOUR WIG
HOW TO MEASURE YOUR HEAD FOR A WIG
We all know how traumatic hair loss can be, so making the fitting for wigs and systems successful from the beginning is essential. Avoid the unnecessary frustration by learning how to properly measure a head.
Before You Begin
If you do not have complete hair loss and plan to wear your wig over your own biological hair, wrap your hair before measuring.
To learn how to wrap your hair for a wig, click on the video below.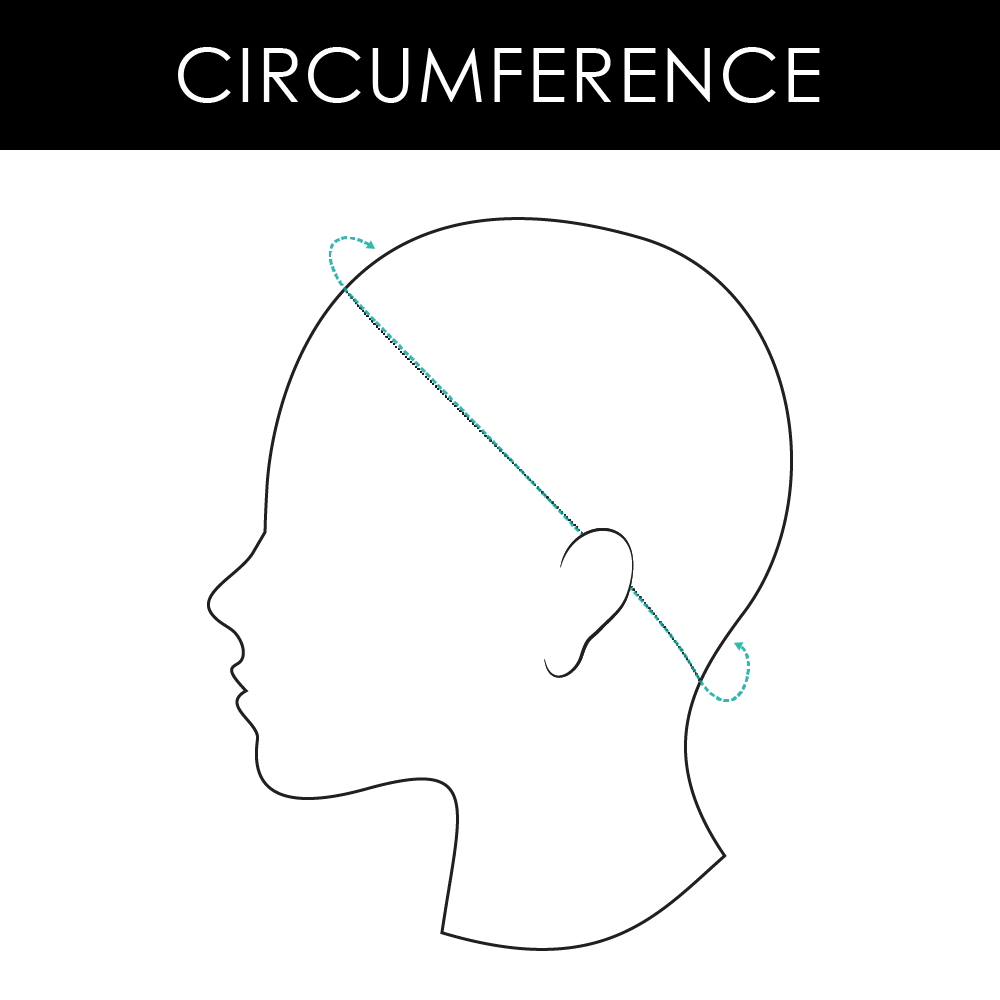 Start by measuring your circumference:
1. Using a fabric measuring tape, hold measuring tape at the front hairline
2. Follow hairline circumference to base of hairline at nape
3. Continue around head, backing up to the front starting point
Next, find your ear to ear measurement:
1. Establish "top of head point" by measuring 7" back from front hairline
2. Hold measuring tape at hairline at top of ear
3. Measuring across the top of head point, continue to hairline at top of opposite ear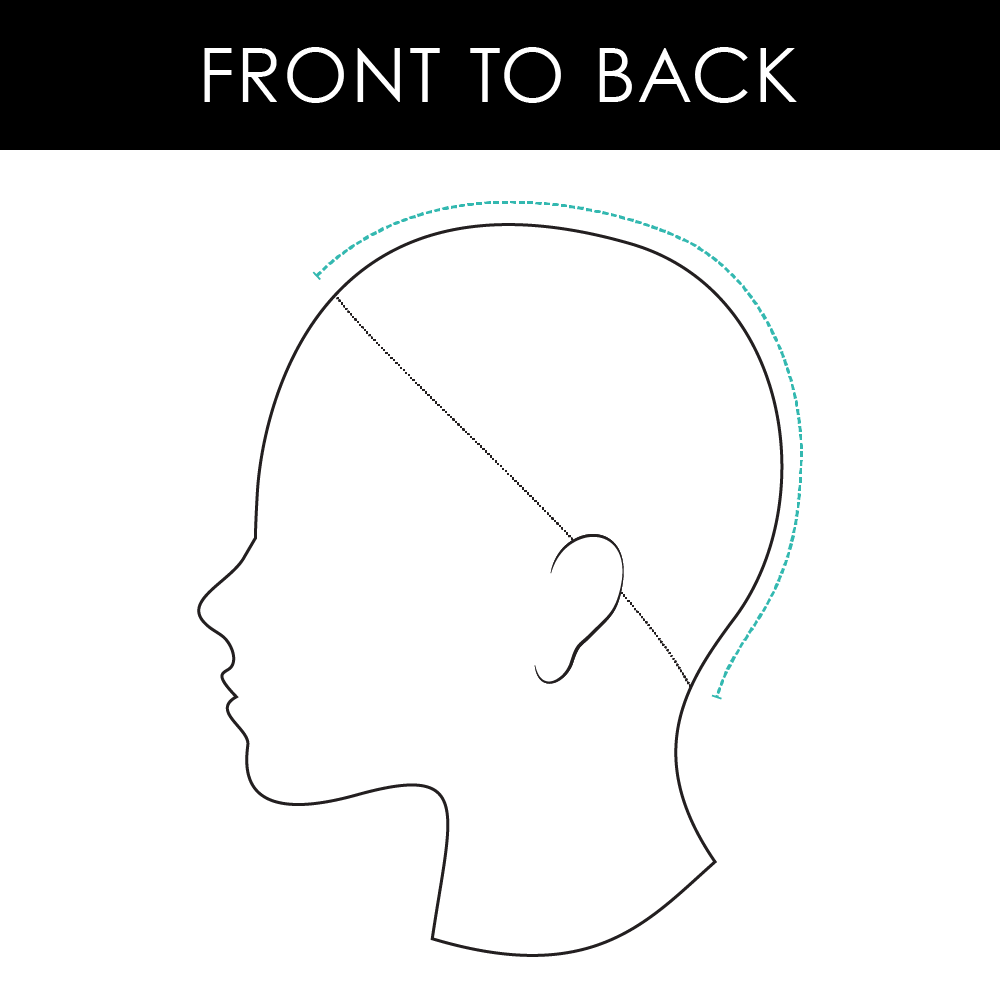 Lastly, find your front to back measurement:
1. Hold measuring tape at front hairline
2. Follow a straight line down center of head, ending at hairline at the nape
Now take these 3 measurements and compare them to this chart: